The 17th KWF-Tagung is the biggest Forestry Demofair in the world and took place from 9th to 12th of June, 2016 in Roding, in southern Germany. 551 exhibitors from 24 countries presented their newest developments in the forest technology, situated on 100 hectares in a forest and field area. Traditionally, the KWF- Tagung consists of three elements – a DemoFair for forest machinery and innovations, several field trips and a scientific congress. At this important industry meeting of the forest sector HAMMEL showed the prototype primary shredder VB 950 DK – the RED GIANT with a new design.
The RED GIANT is established as a brand name in the recycling industry and is suitable for shredding big capacity materials in the fields of wood, waste and metal. At the KWF-Tagung the HAMMEL VB 950 DK shredded LIVE big root stems to demonstrate the application of wood. The RED GIANT is equipped with a CAT C18 engine to satisfy the European emission standard and the American Tier4i standard. Furthermore, the HAMMEL VB 950 DK possesses an enormous throughput with an operator-friendly handling. The "model 2016"additionally has innovations in hydraulics, cooling and an extended discharge belt.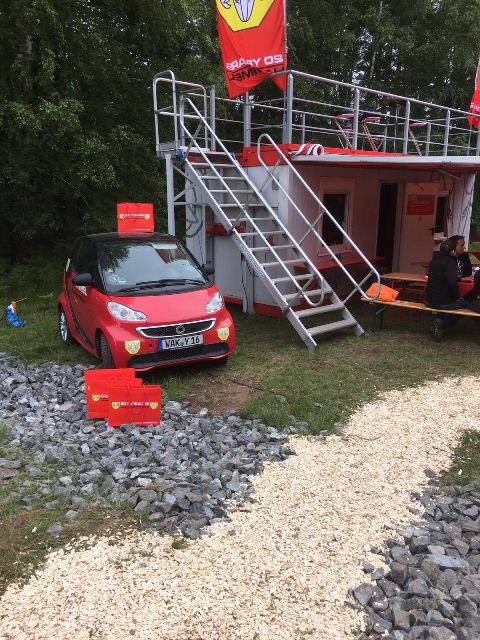 HAMMEL would like to thank all, who came out and watched the RED GIANT LIVE and made the KWF-Tagung in the Bavarian Roding to a successful 4-day event in the forestry industry.