HAMMEL's fleet has a new heavy transporter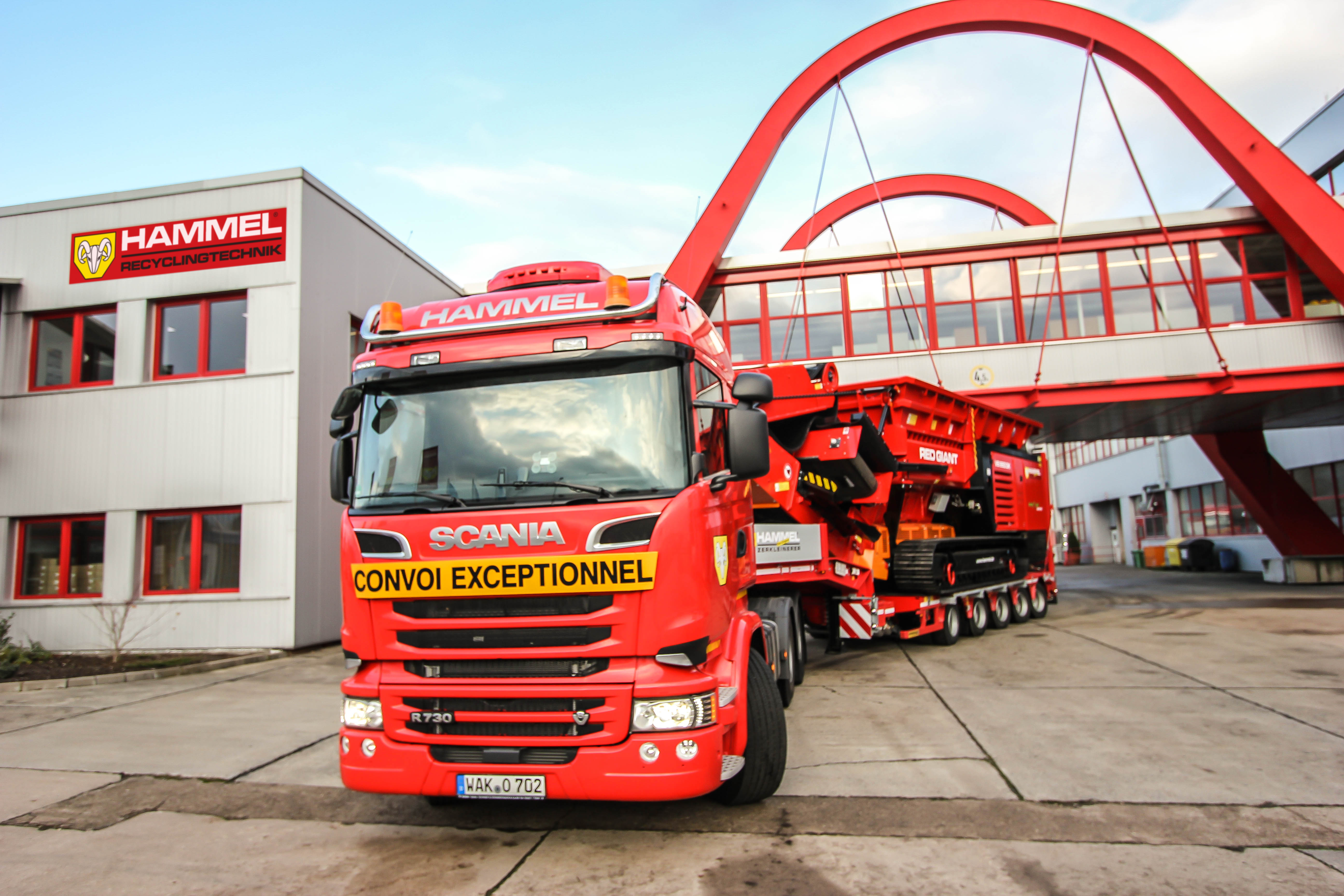 As an expansion of the fleet and to cope with the increased transport volume for port shipments, customer deliveries and demo tours which are carried out all over Europe, the company has acquired a new vehicle. The new vehicle consists of a powerful SCANIA engine with 730 hp and a semi-trailer from the manufacturer Faymonville.
HAMMEL machines of up to 50 tons can be safely transported. The transporter's first transport was christened with the delivery of a new RED GIANT to Belgium.